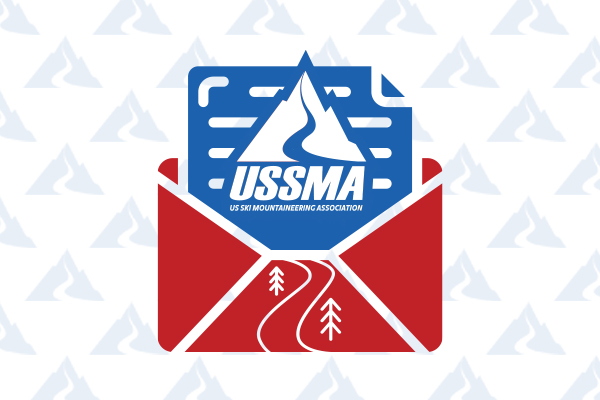 HAPPY NEW YEAR!
The USSMA wishes you and your family a Happy New Year!
2019 Recap
2019 was a great year for the USSMA and much was accomplished.
Membership has grown strong as well as many new committee and board members.
A 2019/20 National Team was selected and competed in the World Championships, in Switzerland, placing 7th place overall.
There were many USSMA sanctioned races and our program is becoming solid and including new races.
We held a very successful and well attended Youth Development Camp.
We have a new ISMF Certified Referee running our Race Committee.
All committees are running strong and accomplishing many goals and objectives.
The Athlete Advisory Committee completed a member survey and is actively working on improvements.
And…so much more!
USSMA Youth Clinic 1/5:
When: Sunday, January 5th, 9 am-4pm (Athlete Registration from 7:30-8:30 am)
Where: Sunlight Mountain Resort, 10901 Co Rd 117, Glenwood Springs, CO 81601
Details: A one-day course to introduce young skiers to competitive ski mountaineering aka Skimo.
The camp is FREE to anyone under the age 23. Please bring your own lunch and snacks!
Skiers must have "race appropriate" skis, boots, skins (two pairs), pack, and proper length poles. Some demos may be available.
The course will be led by USSMA Head Coach Joe Howdyshell and USSMA National Team Athletes
Please contact Jaime Brede at jaime@summitenduranceacademy.com or 970-401-1102 with any questions. https://www.facebook.com/events/766676830500078/
YOG's Fundraising:
Help support the YOG Team! Your donation to help support the Youth Olympic team is tax deductible, as USSMA is a 501(c)3 organization. https://www.gofundme.com/f/ussma-youth-olympic-games
Sport & Performance Committee:
We are seeking a new Chair to run the Sport & Performance Committee. The committee focus involves Athlete Development, Youth Program Infrastructure, National Team Oversight, Coaching Development. Please contact ram@ussma.org if interested.
Membership / License Reminder:
Be sure to renew your membership for the 2019/2020 season. Weather you race or not, you'll be supporting the USSMA.
USSMA now has a new ISMF Certified Referee:
Our Race Committee Chair, Tim Zander, has completed training with the ISMF and is now a certified referee. We now have access to a US referee for ISMF sanctioned events and the knowledge to start a national referee program. Congrats to Tim!
ISMF Update:
As of this fall, Thomas Kahr is the new ISMF President along with other new people in place on the ISMF Council. USSMA Board members, Jim Moore and Ram Mikulas are also on the ISMF Council. Check out the org structure and learn about the ISMF team.
Thomas has introduced a new Strategy Team focus to help develop an appropriate roadmap going forward. There also continues to be focus on future Olympic inclusion and hopes are high with Italy hosting in 20206. ISMF is in good hands and the future of the sport looks great!
AAC Update
We continue to work on THREE projects which have been important topics with all of you.
NUMBER ONE: We are calling all US Athletes whom do have plans to compete in ISMF World Cup races in 2019/20 season to connect with us via email address: Milan@ussma.org.
NUMBER TWO, we continue to work with Sports & Performance committee to organize information to be used by NEW athletes who have aspiration to compete at the highest level but do not have experience in HOW WHAT WHY WHERE. Please let us know @ USSMA.AAC@gmail.com any tips and tricks you like to share.
NUMBER THREE: We would like to hear from you! Any and all feedback you may have. Please email us @ USSMA.AAC@gmail.com
Here's to a good looking 2020!!!
~USSMA