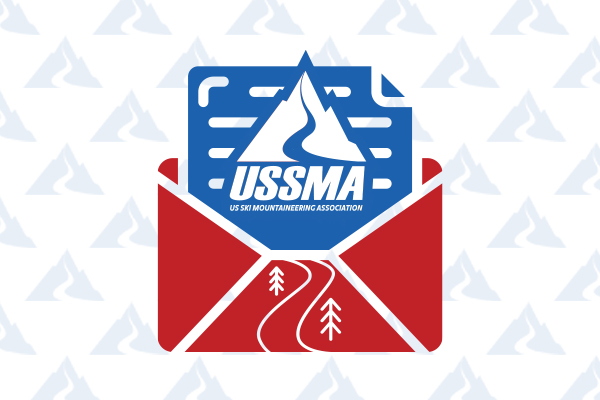 There has been a lot of activity this summer within the USSMA. We have 30+ volunteers assisting on various committees and projects to keep the momentum and growth continuing. Thank you to all that are helping and to all the members! Below is a quick summary of some of the activity happening this summer.
New Board Members
After losing some board members over the summer, the Nominating & Governance Committee (in conjunction with existing board) has been gone through a process to bring on new members. Please see the updated board of directors and welcome new members.
Board of Directors
President – Ram Mikulas
Vice President – Jerimy Arnold**
Treasurer – Jonathan Shefftz
Secretary – Jon Lowe*
Director – Nikki LaRochelle
Director – Katie Burbank
Director – Milan Kubala*
Director – Jason Staberg*
*New member.
**New role.
Committees – Chairs
Nominating & Governance – Ram Mikulas
Ethics – Jerimy Arnold
Financial – Jonathan Shefftz
Judicial – Brad LaRochelle
Athlete Advisory – Milan Kubla
Race – Tim Zander
Development / Fundraising – OPEN (Temp Ram Mikulas)
Membership – Katie Burbank
Sport & Performance – Joe Howdyshell
Marketing – OPEN
Youth Olympic Games – Athlete Selection Registration DUE 8/15!!!
Per the USOPC approved selection criteria, any eligible athletes that wish to participate in the selection camp in November, must "Announce Intentions to attend Selection Camps to the USSMA YOG Committee by emailing USSMA.YOGC@gmail.com REGISTRATIONS MUST BE RECEIVED BY August 15th, 2019."
AAC Survey – Thank You!
The Athlete Advisory Committee would like to thank those that participated in the outreach survey. If you did not participate in our athlete survey and/or have any additional comments to share with the AAC, please reach out to us anytime (pre/during/post season) at ussma.aac@gmail.com.
2019/20 Membership / Licensing – new system
The Membership Committee has been reviewing our membership software and will be switching to an Active Networks Membership system soon. The goal is to have the system ready for everyone to purchase their 2019/20 membership / license in September. The new system is more robust and sustainable long term. Stay tuned!
ISMF North American Cup and Championship Races
The USSMA and Skimo Canada are working with the ISMF to finalize the dates and locations for the 19/20 season. The US will host an ISMF sanctioned NA Cup race, which is TENTATIVELY scheduled for Shedhorn (Big Sky, MT) on March 15th. Skimo Canada is still working to nail down the NA Championship race. More details to come!
USSMA Sanctioned Races
The Race Committee is currently working on updated documentation and communication with race organizers. We've also heard from many race directors that are working on many schedules and hope to have them published in the coming months.
2019 ISMF Plenary Assembly – Turkey Sept 2019
The annual ISMF Plenary Assembly will take place Sept 27-28 in Antalya, Turkey. This is the ISMF annual meeting of member nations. The ISMF will present their prior year results, financials, etc. and the upcoming year(s) strategic plan, etc. This is also a time where ISMF structure and race rules are reviewed and changes voted upon. After participating last year in Poland, we've learned this is a very good opportunity for the USSMA to network with the ISMF and other nations, get more involved, and voice our views and opinions. Two USSMA board members will be in attendance to represent the US.
2020 ISMF Plenary Assembly – Summit County, CO USA Oct 2020
Yep that's right, the USSMA will host the 2020 ISMF Plenary Assembly! This is a huge opportunity for the USSMA and USA skimo to showcase who we are, how we're growing, and how we plan to be a big player in the sport going forward.
Marketing Committee Chair – Open
The Marketing Committee is in need of a Chair to lead the efforts. Please reach out (ram@ussma.org) if you'd like to take this on. The most important requirement is just willingness to put in the time to organize the team efforts. Even better if you have skills in marketing, public relations, social media, etc.
Sponsorship
Are you interested in sponsoring or donating to the USSMA? The are many ways to support or sponsor the USSMA. From a small donation to a full-on sponsorship the USSMA can use your help. Donations can be contributed online via PayPal. If you are interested in sponsoring the USSMA in any capacity, please contact us. All donations are tax deductible and will directly support the USSMA. The USSMA has many long term goals, identified in the Strategic Plan, and your support will help us accomplish them.
~ USSMA