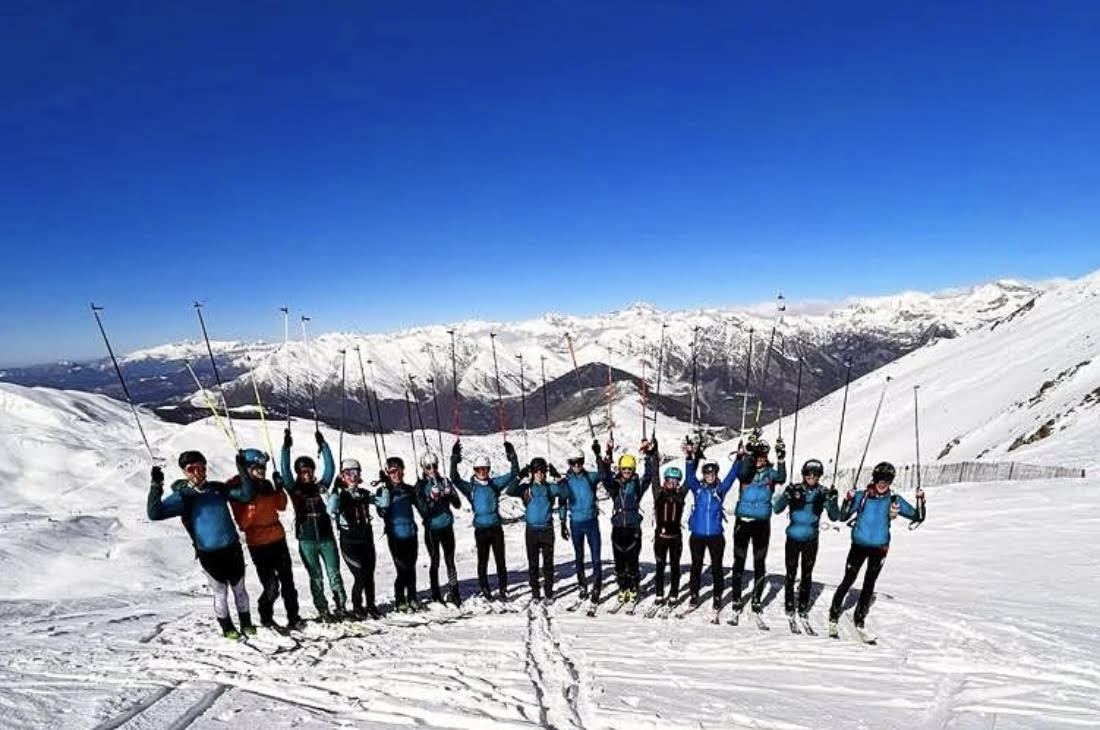 Summit County, CO. (May 8, 2023) – The United States Ski Mountaineering Association (USA Skimo) named 24 athletes to its 2023-2024 National Team after several qualifying events that took place during the 22/23 race season. The qualifying events consisted of all USA Skimo national cup events and all ISMF sanctioned events, making the qualification process some of the most competitive in US ski mountaineering history.

Qualification criteria included all Skimo disciplines, Vertical, Sprint & Individual. Criteria to qualify included top 4 finishes in a minimum of 6 races, or within a certain percentile of top finishers.

Congratulations to all making the 2023-2024 USA Skimo National Team!

Senior Female:
Katie Schide – Gardiner, ME
Emmiliese von Avis – Bozeman, MT
Hali Hafeman – Colorado Springs, CO
Gwen Rudy – Leadville, CO

Senior Male:
Cam Smith – Crested Butte, CO
Tom Goth – Salt Lake City, UT
Arthur Whitehead – Frisco, CO
John Gaston – Aspen, CO
Christopher Jones – Bend, OR
Jules Goguely – Ogden, UT
John Rauen – Breckenridge, CO

U23 Female:
Grace Staberg – Silverthorne, CO
Brianna Rickert – Gunnison, CO

U23 Male:
Sam Burke – Dillon, CO

U20 Male:
Griffin Briley – Park City, UT
Bryce Ostermiller – Salt Lake City, UT
Wesley Perkins – Park City, UT

U18 Female:
Carson Leys – Salt Lake City, UT
McCall Birkinshaw – Salt Lake City, UT
Helen Desmond – Santa Fe, NM
Sienna Petersen – Salt Lake City, UT
Corrine Higgins – Salt Lake City, UT

U18 Male:
Landon Jakob – Salt Lake City, UT
Anders Carlson – Brighton, UT


This season, which spans from May 1 to April 30, will feature not only full schedule of national and international racing but also intro to skimo clinics, gear demonstrations, development coaching and a host of sanctioned events across the US for all ability levels and ages. To learn more about the sport, support USA Skimo, and find the full race schedule for the 2023/24 season please visit our website.

About USA Skimo:

USA Skimo sanctions and governs competitive ski mountaineering racing in the US and promotes and fosters recreational ski mountaineering through access, resources, education and community.

Sanctioned skimo races in the United States abide by a series of rules, by discipline, as directed by the International Ski Mountaineering Federation (ISMF). USA Skimo is recognized by the ISMF as the national sport organization for the United States.
USA Skimo is a 501(c)(3), non-profit, entity. Funds generated from membership race licenses, corporate sponsorships and generous support from donors are used for athlete development programs and to grow the sport of ski mountaineering in the US. Please consider a financial donation to help support the next generation of USA athletes on the world stage.

The USA Skimo Team at the 2023 World Championships in Spain.