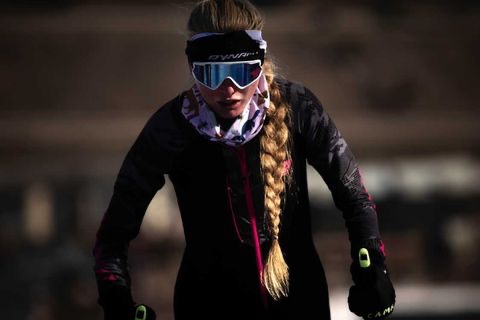 Athlete Advisory Committee:

WE NEED YOUR FEEDBACK!

USA Skimo needs your help again, as we prepare to make this upcoming season the best one yet. The AAC has prepared its Annual Athlete Survey and humbly requests all members AND non-members to take a few minutes to complete the survey.

Your opinions and experiences matter. By helping us understand how you participate in skimo racing, motivations, and what you'd like to get out of this organizing body is critical to how we steer the direction of the sport in the United States.

Thank you for taking the time to complete the annual survey. Please submit your feedback by August 31, 2023.

Sincerely,

Milan Kubala
Athlete Advisory Committee Chair
Race Committee:
Helmet & Ski Brake rules go into effect for the 23/24 season.
Helmets must be certified for both skiing (EN 1077) and climbing (EN 12492 or UIAA 106).
*** Petzl Sirocco, Meteor, and Meteora helmets DO NOT meet the required specification ***
All of the major race binding manufacturers are producing models with an integrated brake and single motion mode change.
Some existing race binding models can be supplemented with brakes to meet the requirement. The brake manufacturer must match the binding manufacturer.
Although not recommended, ski leashes will be allowed in lieu of brakes only for the 2023/204 season.
Skimo.co has an excellent selection of both helmets and binding options and provides USA Skimo members a 10% discount. Email info@ussma.org to get the discount code.
2023 National Cup Results:
What a season this was! The National Cup Standings have been finalized and are listed below as well as on the website. Congratulations to all who competed! We cant wait to see you next season!
U14 Female:
Eloise Etherington
Esme Erickson
U14 Male:
Fisher Leys
Victor Doronin
Max Trachtenberg
U16 Female:
McCall Birkinshaw
Delilah Staberg
Corrine Higgins
U16 Male:
Landon Jakob
Sam Kirschner
Owen Crandall
U18 Female:
Carson Leys
Jolene Edelmann
Lyla Lanning
U18 Male:
Anders Carlson
Bryce Ostermiller
Nicholas Rocco
U20 Female:
Jayden Quinn
U20 Male:
Sam Burke
Wesley Perkins
Jack Breezely
U23 Female:
Brianna Rickert
Wren Pyle
Alison Rudy
U23 Male:
Mario Cacciola
Samuel Wescott
Hayden Pritchard
Senior Female:
Hali Hafeman
Gwen Rudy
Emmiliese von Avis
Senior Male:
John Rauen
Charlie von Avis
Ian Clarke
Masters Female (45+):
Tricia Petzold
Michelle Ray
Nikki Itoi
Masters Male (45+):
Milan Kubala
Jon Brown
Steve Woo
Request for Volunteers:
Volunteers are vital to the success of USA Skimo. We can use your assistance as the majority of the function of the organization is lead by passionate volunteers.
USA Skimo has several opportunities and committees that may suit your interest and we encourage you to reach out via email at info@ussma.org or on social media if you are interested in getting more involved with the operations of USA Skimo.
Committees:
Athlete Advisory Committee
Development & Fundraising Committee
Devo & Master Race Committee
Marketing Committee
Medical Committee
Membership Committee
Race Committee
Referee Committee
Sport & Performance Committee
ISMF News:
USA Skimo National Team Athlete Grace Staberg has been elected to the ISMF Athletes Commission. Congratulations Grace!
Grace Staberg training for skimo.