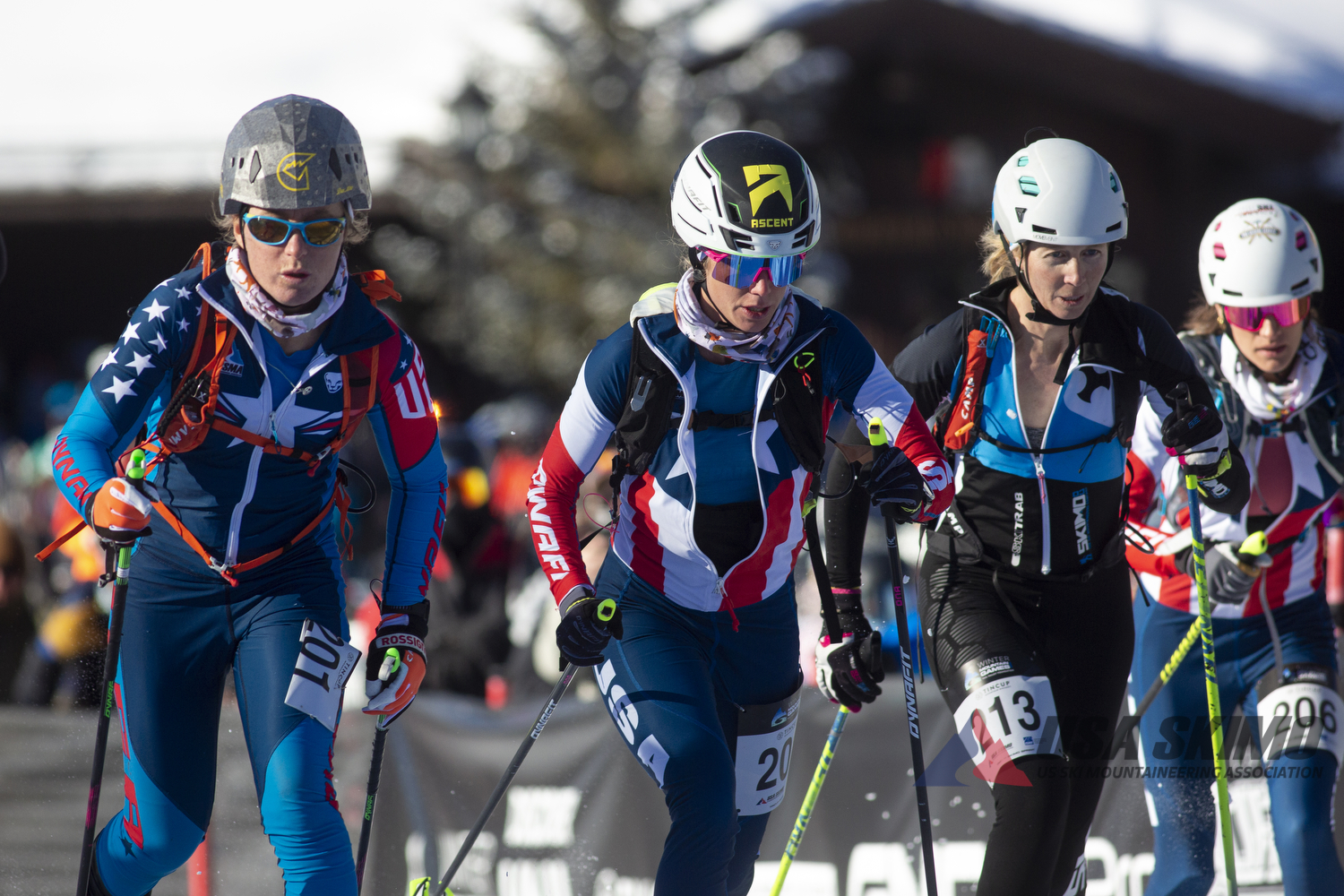 It's that time of the year. Almost time to strap on carbon ski boots and climb the mountains.
USA Skimo National Team athletes are ready for USA Skimo, the organization, to take the next step in developing a team competitive in world-level racing. Individual athletes performed magnificently during the last World Cup and European Championships: Cam Smith was the first non-Euro senior male to ever podium at a World Cup, Grace Staberg with 2 Vertical wins plus 2 podiums in Individual races, Griffin Briley, U18, was first across the finish line at both the Vertical and Individual European Championships. Never before have US athletes performed to this level in skimo. USA Skimo as an organization needs a major transformation, from a small sport with very little visibility and support to athletes, to form an Olympic winning team.
New for the '22-23 US National Team, we are developing from a 5-month team focused on the race season to a 12-month team building athlete performance throughout the year. Year-round engagement creates team cohesion and improves individual efforts to train throughout the year. As the team manager and chair of the US National Team Committee, I am committed to providing athletes with training and race opportunities. We are developing methods and protocols for supporting our athletes financially, with health care and coaching to improve athlete performance. We have a real opportunity to win medals at the Winter Games 2026. If we support our athletes in training, racing and team management, they will increase their performance. Our athletes are hungry to win.
High performance initiatives are not possible without your support. USA Skimo is at the crossroads of significant individual athlete performance and the need for professional coaching, athlete support and team management. Additional key indicators that our athletes have the potential to win medals at the Winter Games 2026 include the numerous youth development volunteer coaches and programs at Dartmouth College, Snowbasin UT, Brighton UT, Park City UT, and Summit County CO. To remain an Olympic sport after the Winter Games 2026, the sport has to grow beyond a Euro-centric sport. ISMF and the IOC are working on that. Please help us grow the number of US skimo fans. We need more mass in USA Skimo to enlarge our donor base and improve brand exposure for our sponsors. Without such growth, we won't raise sufficient money to build an organization that can add performance value to athlete abilities. So, bring a friend to the races!
See you on the skin track,