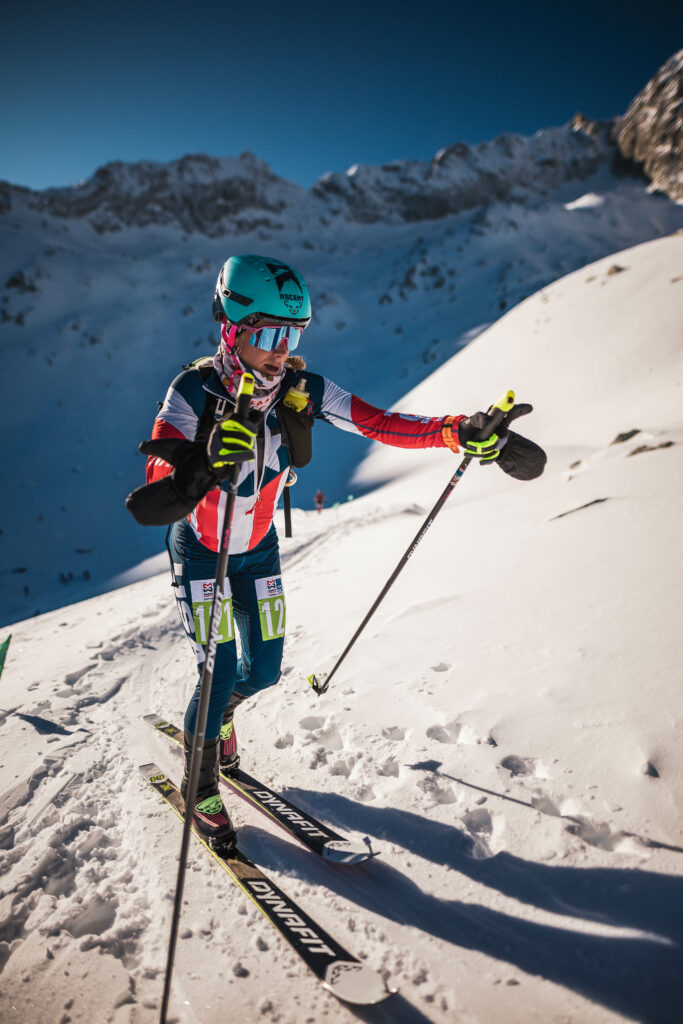 February 12, 2023
USA Skimo announced 21 athletes that will be representing the United States of America at the 2023 World Championships held February 28th through March 5th in Boí Taüll, Spain.
Some of these elite athletes have been competing in the World Cup this season and have achieved excellent performances so far. The remainder of the athletes have been competing at USA Skimo National Cup events in preparation for World Championships. They have made it this far by their talent, determination, and grit – but they can't continue to do it alone. That's why USA Skimo is asking for your help in funding transportation, room, board, and other related expenses for our team. Please click here to support the USA national team and help the athletes achieve success on the path to the 2026 Olympics!
The US Team will have a good mix of seasoned veterans alongside many team members participating in their first World Championship. John Gaston and Tom Goth will be competing in their 6th World Championships. Grace Staberg and Cam Smith will be competing in their 3rd World Championships.
SENIOR WOMEN
Rea Kolbl – Denver, CO
Josie Fisher – Arlington, MA
Emmiliese von Avis – Bozeman, MT
SENIOR MEN
John Gaston – Aspen, CO
Jules Goguely – Ogden, UT
Tom Goth – Salt Lake City, UT
Logan Greydanus – Ridgway, CO
Chris Jones – Bend, OR
Cam Smith – Crested Butte, CO
Arthur Whitehead – Frisco, CO
U23 WOMEN
Grace Staberg – Silverthorne, CO
U23 MEN
Mario Cacciola – Bozeman, MT
Samuel Wescott – Frisco, CO
U20 MEN
Jack Breezley – Durango, CO
Sam Burke – Dillon, CO
Wesley Perkins – Park City, UT
Ethan Romer – Park City, UT
U18 WOMEN
Carson Leys – Salt Lake City, UT
U18 MEN
Griffin Briley – Park City, UT
Bryce Ostermiller – Salt Lake City, UT
Tiernan Pittz – Carbondale, CO
Nikki LaRochelle (SrW), Kristin Layne (SrW), Katie Schide (SrW), Christina Volken (SrW), Jacob Dewey (SrM), Adam Loomis (SrM), George Beck (U23M), Jeremiah Vaille (U23M), and Kai Ostermiller (U18M) are on the USA Skimo National Team but are unable to attend World Championships.
Photo Credit: ISMF & SkimoStats