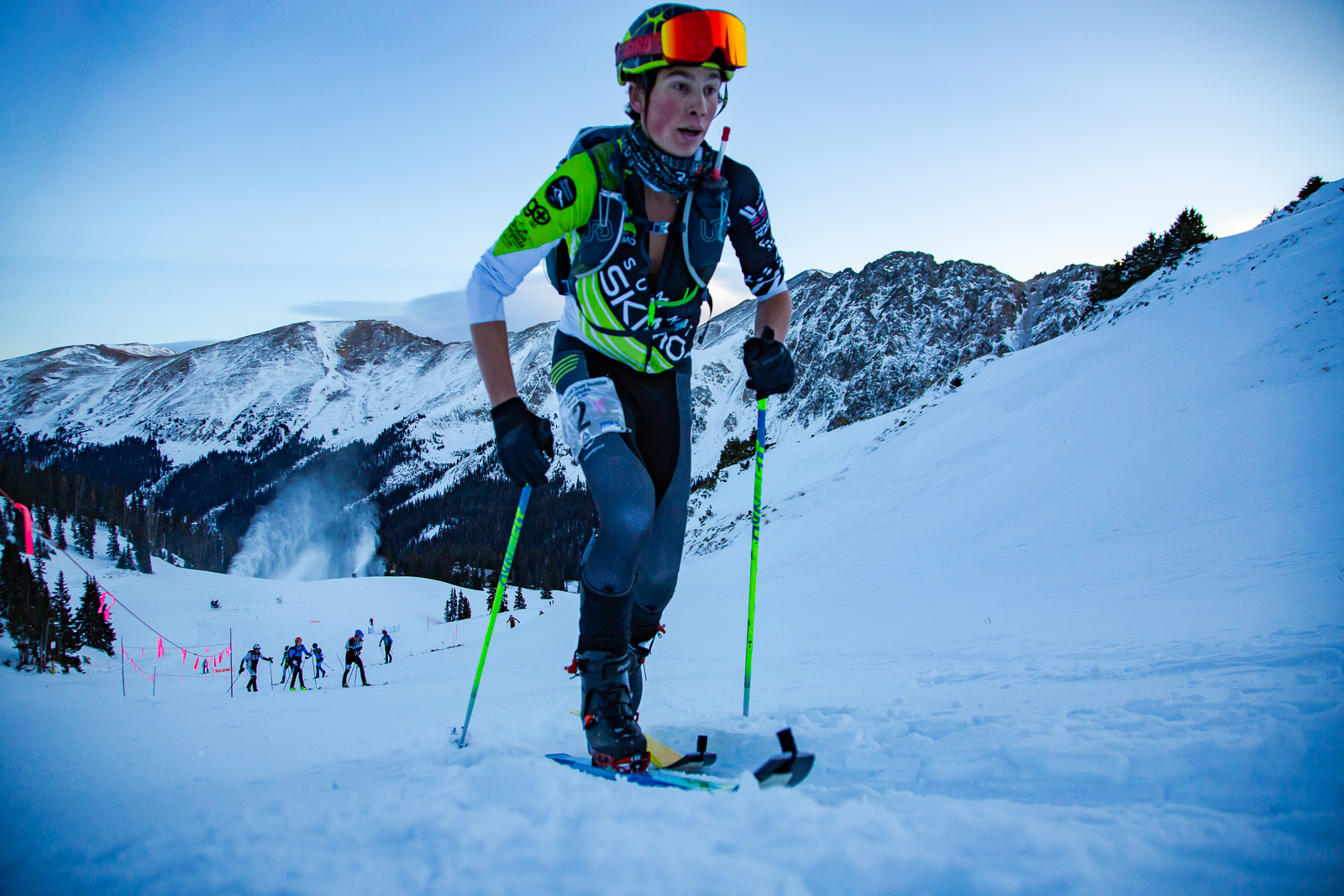 The United States Ski Mountaineering Association (USA Skimo) named 24 athletes to its 2021-2022 National Team after two qualifying races that took place Saturday, December 11th and Sunday, December 12th. The races turned out to be some of the most competitive in US ski mountaineering history, with over 100+ participants. The vertical race, which took place Saturday evening, included an ascent of over 1,300 vertical feet from the bottom to the top of Arapahoe Basin Ski Area. The individual race took place Sunday, sending racers eight miles and 4,000+ vertical feet up and down the slopes of Arapahoe Basin's most technical terrain. The race included four main ascents where racers raced up the mountain with skins on their skis, and two bootpacks. For full results, visit this link.
Criteria for being named to the US National Team Included the Following:
Place within the top five finishers for the Senior Category or place within the top three finishers for the U23, U20, and U18 categories.
The fastest of those who qualified for the USA Skimo National Team also earned a spot to compete at the International Ski Mountaineering Federation European Championships. The championships will be held February 9th-13th, 2022 in Boi Taull, Spain. Qualifying for the European Championship Team were the top two finishers from the Senior Category, and number one finishers from all other categories.
2021 US National Team:
Senior:
Female
– Rea Kolbl – CO
– Kate Zander – CO
– Lindsay Plant – CO
– Christina Volken – CO
– Kristin Layne – CO
Male
– Cam Smith – CO
– Tom Goth – UT
– Logan Greydanus – CO
– Arthur Whitehead – CO
– John Gaston – CO
---
U23:
Female
– Wren Pyle – VT
– Natalie Hyde – CO
Male
– Jacob Dewey – CO
– Ethan Moyer – UT
– Max Bonenberger – CO
---
U20:
Female
– Elsa Bates – CO
– Samantha Paisley – UT
– Grace Staberg – CO
Male
– Jeremiah Vaille – CO
– Sam Burke – CO
---
U18:
Female
– Ada Fendler – UT
Male
– Griffin Briley – UT
– Ethan Romer – UT
– Wesley Perkins – UT
---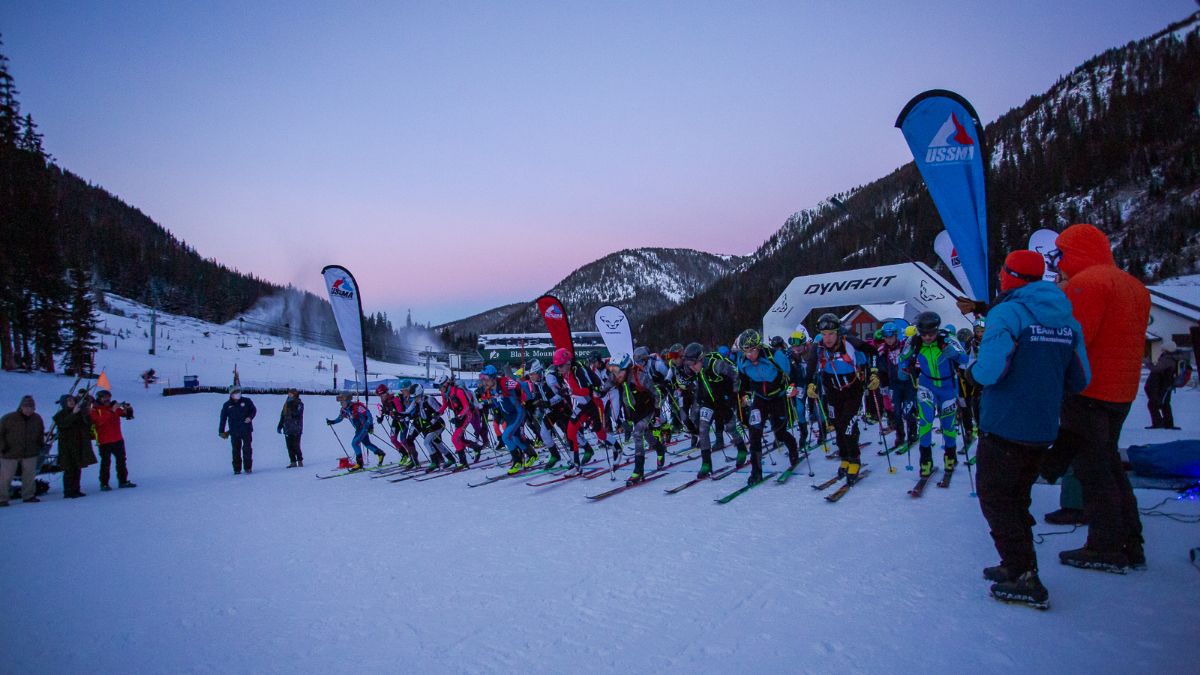 National Team Coach Joe Howdyshell commented on the event saying "I'm excited to have a team with lots of youth but also with lots of experienced racers. Tom and Cam who have been on the national team for years, Lindsay and Kate who have raced for many years at the national and international level. This is going to be one of the most balanced teams we have had: really good seniors and really good youth. Excited by what the youth clubs are doing right now. There are some really fast kids coming out of those clubs."