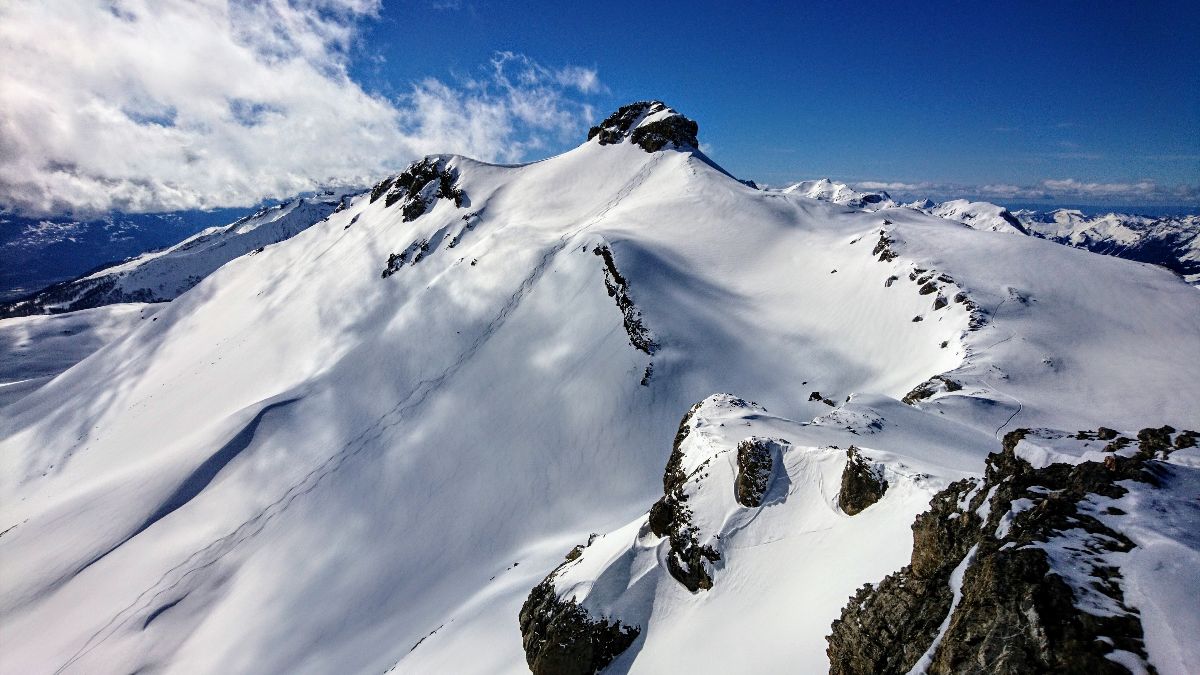 The skimo season is just right around the corner, are you ready? In Colorado, Arapahoe Basin is kicking off their Rise and Shine morning race series Tuesday, Nov 9th. From then on, races will commence around the country.
The US Ski Mountaineering Association (USA Skimo) has been extremely busy over the summer and fall and we look forward to a great season and seeing you on the skintrack!
Race Committee:
Upcoming Races:
Arapahoe Basin US Team Qualifier is on December 10th (Vertical) and 12th (Individual)! Open to the public and all abilities. (View All Races)
National Cup Series:
The National Cup Series will consist of a small subset of races that are meant to showcase the sport and promote its growth. The concept is to attract as many participants as possible to compete in each of the series races in an attempt to earn the top ranking of combined race performances. Check out the schedule here!
You can find the full race calendar on the website and see USSMA Sanctioned and non-sanctioned races. If you would like to have something added to the calendar, please email info@ussma.org.
National Referee Training:
For all persons wishing to become a National Referee, we will be holding a training coincident with the A Basin race. Dates will be Dec 10, 11 and 12. The training will include on snow, classroom and practical application during the race. Plan for a full schedule those three days. The course will be free but we will ask for a commitment, as part of National Referee group, to assist with coverage at USA Skimo Cup Series races. This means we will ask for you to attend and referee a cup race. A stipend will be provided to help cover your costs. Any person who is interested please let tim@ussma.org know as soon as possible. Class size will be limited.
Skimo Race Brakes:
Have you heard about the new ISMF brake requirement starting this season? Here is what you need to know: USSMA will not require brakes for this race season in the USA. However, if you are intending to race in Europe, brakes are required for all ISMF World Cup Races, European Championships, and the Long Distance Teams World Championships ISMF race division.
The North American Championships at Kicking Horse, BC Canada is still undecided and they should let us know soon!
Questions? Feel free to send us a message and we can make sure you are ready to race.
USA Skimo Performance Programs:
2020 – 2021 US High Performance Group Program Ends
We would like to take a moment and recognize all the wonderful expert speakers and guests who volunteered their time to present at our Monthly USHPG Seminars. What a great line of topics and valuable information we were able to learn from all involved. We would also like to recognize and acknowledge all of you who took part in this experimental program, a program which was a substitution for the 2020/21 National Team. Thank you all for your engagement and support. I will be happy to answer any questions you may have. Feel free to email me at Milan@ussma.org
Yes, that's a wrap up for the 2020/21 season. BUT wait…….. there is more……
We are super excited to share WHAT'S NEXT. Let's keep the energy and engagement going!!
The US High Performance Groups will be replaced by the following 2021/22 programs.
2021-22 USA SKIMO DEVOS (NEW) – Program coordinated and led by Sarah Cookler
Ages: U14, U16, U18, U20
Purpose: Junior Development Program
Who: Sign up available to all
2021-22 USA SKIMO MASTERS (NEW) – Program coordinated and led by Molly Zurn
Ages: 45+
Purpose: Masters Development and Engagement Program
Who: Sign up available to all
2021-22 USA SKIMO NATIONAL TEAM
Ages: U18, U20, U23, Senior
Purpose: High Performance National Team
Who: Team selected based on Dec Qualification event – Details HERE
Additional Information:
All Communication will be handled through Email and/or Slack
"USA Skimo" Uniforms available to all program participants
All programs are only available to 2021/22 USSMA Members (Membership Sign up)
<<<< SIGN UP NOW FOR DEVO AND MASTERS >>>
Devo and Maters programs will kick off Mid November!
USA Skimo International Racing:
The USSMA would like to announce support for all athletes who wish to participate in any international ISMF sanctioned races. All ISMF license requests and race registrations can only be made by national federations, so US athlete requests will need to be made to the USSMA.
All US Athletes should contact the USSMA to obtain information about International racing and all other necessary requirements needed to compete in ISMF sanctioned events prior to race and trip planning. Failure to do so may result in race entry denial.
Planned support is to be provided by the USSMA for all USA Skimo National Team members as well as USSMA approved athletes planning to participate in any ISMF International sanctioned races. Details about the Process and USSMA Direct support can be found HERE.
If you are interested in participating in any ISMF International sanctioned races like the World Cups, Long Distance World Championships or Masters World Championships please review the above documents and submit your inquiry to Info@ussma.org. Please provide the USSMA with as much detail as you can, including a short bio and race results, race plans and timeline.
Info to be aware of for 2021-22 International Racing:
Updated ISMF Rules – Color coded Revisions Document Red (old) and Green (new) can be found HERE
Rule highlights to be aware of:
Minimal weight for skis and bindings : Men = 780gr / Women = 730gr
Ski brakes required for World Cups, World Champs, Euro Champs, Long Distance World Champs
The Overall World Cup prize money is now the same for men and women
Addition of « Youth mix relay » and « Senior mix relay »
The penalty for not attending Flower Ceremony remain a disqualification
Lesser penalty for skin not inside a suit or backpack
COVID-19 Guidelines for the 2021/22 race season can be found HERE. Color coded changes from last season HERE.
If you have any questions about the process or any other topic regarding International racing, please feel free to reach out to @ Milan@ussma.org GO HARD, GO FAST, HAPPY RACING!
Fundraising & Development:
The Fundraising & Development Committee appreciates the help of Coach Joe, Milan, Ram and our newly hired fundraising consultant Heather in crafting the largest fundraising campaign USSMA has undertaken coming up in December 2021. USSMA has a very steep curve ahead in athlete support (includes financial support) & development (includes multi-layered paid coaching) and administrative structure as the sport's governing body to place U.S. athletes on the podium in 2026 Olympic Games and World Championships.
Please contact kerry@ussma.org with donor leads and to help volunteer in our effort. Preliminary targeted donor contacts have begun. Expect to see broadcast communication for the 2021 Fundraising Campaign in the next month. If you would like to make a donation to USSMA please see the link below.
Donate To USA Skimo
Marketing Committee:
The Marketing Committee is working on a new website which will be available soon with updated information, features and resources for you. The website will focus on both high level racing information, USSMA Sanctioned Races as well as information for beginner skimo racers and recreational skiers alike. We will let everyone know when it is available.
New this season, USA Skimo will be working with Meteorite PR to get the latest skimo news out to the public. Thanks to Eric Henderson and Nick Firchau for their help with this. Keep an eye on the news for updates from us!
Athlete Advisory Committee:
Thank you to all survey participants! Your voice has been heard! From your survey it is clear that your top priorities are:
Better course marking, secondary skin tracks, and race formats that are consistent across all races, to include a points series and national championships for all age groups.
Better organization at races i.e. more staff/volunteers on course, at registration.
Improved and more efficient pre-race communication so that athletes can make travel plans and train appropriately.
-We have made race directors aware.
More options for different levels of racers. The subject of 45+ being the oldest category came up a few times, as did offering more opportunities for beginners.
More uphill access at resorts.
Growth of the sport by focusing on the "base" users of the sport vs. focusing on elite athletes and Olympic games inclusion.
-Recommendation has been made, will now include non- sanctioned races on the USA Skimo Website.
-We will recommend more clinics and camps for beginners centered around races.
We are making further recommendations to USA Skimo working committees to address the above priorities. We will follow up and share concrete actions. Good luck this race season! We look forward to seeing you all at some point on the hill. Please don't hesitate to reach out to us, we are here to REPRESENT YOU ATHLETES. Email: AAC@ussma.org
Skimo Stoke Entertainment:
To get you pumped up for the skimo season!
Alpine Start: Skimo athlete Grace Staberg talks skimo with prominent skimo community members!
The Better Podcast: Coach Joe Howdyshell talks skimo, coaching and more!
The Travis Macy Show: Episode 42, Mo Skimo! Everything you need to know about the coolest winter sport!