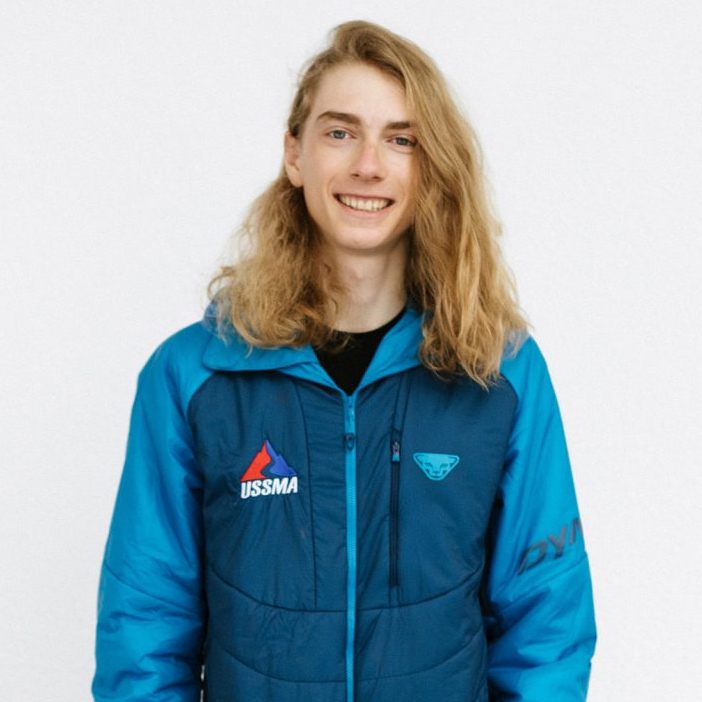 Hometown
: Silverthorne, CO
Home Club/Team
: Summit Endurance Academy, Summit Skimo Club
What racing accomplishments are you most proud of in the last 5 years?
Standing on the podium at World Qualifiers
How/when did you start being an endurance athlete?
I started running cross country in elementary school and continued to run into high school. I started skiing uphill about 5 years ago.
Favorite U.S. Skimo Race
: The Grand Traverse
What are your nutrition principles?
Eat lots and all the time!
Favorite training venue
: Arapahoe Basin
Favortite Mantra
: Boots, bindings, skins
What do you do in the summer to train for skimo?
I trail run and mountain bike race.
Other than your race gear, what are three things you pack for racing trips?
: Headphones, homework and chocolate milk.
What inspires you?
Racing with some of the best athletes on the planet.
What do you do to relax?
I like to listen to music and read.
What else should we know about you?
I enjoy raising trout and studying stream ecology.