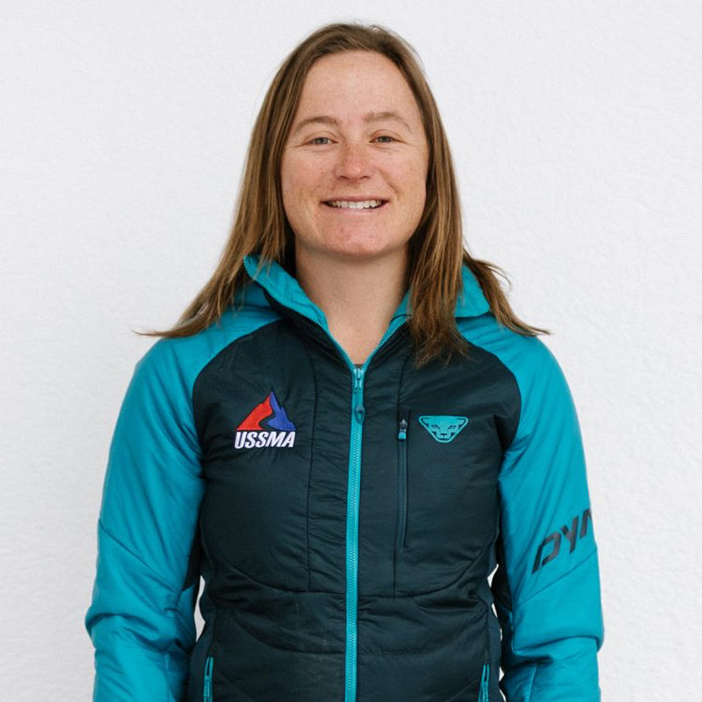 Hometown
: Breckenridge, Colorado
Sponsors
: Fischer Skis US, my family.
Home Club/Team
: Summit Skimo
What racing accomplishments are you most proud of in the last 5 years?
US National Team member 2015. United States Ski Mountaineering National Team Member 2019. 4th individual at A-Basin Worlds Qualifier. 3rd sprint and 4th individual at National Championships. Podiums at the annual SIA sprint or uphill/downhill race. Power of Four teams race. (3rd place co-ed). Five Peaks, Breckenridge (2nd place co-ed). Powder Keg (2nd overall after 3 events). Taos, Santa Fe individual races podiums. - Grand Traverse (2nd Female Team)
How/when did you start being an endurance athlete?
I grew up playing soccer all through grade school. To keep fit on holidays I started running. That turned into youth triathlons, orienteering then mountain biking, etc...
Favorite U.S. Skimo Race
: Power of Four
What are your nutrition principles?
Keep it balanced. Enjoy good food and company and maintain fresh and local food when possible.
Favorite training venue
: The great outdoors. Peak 1, Frisco CO.
Favortite Mantra
: "Keep it light"
What do you do in the summer to train for skimo?
Carry kids in backpacks, hike, mountain bike and trail run.
Other than your race gear, what are three things you pack for racing trips?
: 1) electrolytes 2) kids' stuff- they have so much gear as well. 3) change of clothes
What inspires you?
Everyone's stories. We all come from such varied backgrounds and work hard to make skimo a priority in our lives. It's tough. There are many sacrifices but also many joys. I love the community we have at races.
What do you do to relax?
Don't really get too much r n r with young kiddos. But, when they are napping it's the only time i get to catch up on zzz. Power naps are the BEST!
What else should we know about you?
I've actually been doing 'skimo' - once and sometimes still referred to as 'randonee skiing' for over 10yrs. I started back in college strapping together tele boots and skis with 3 pin bindings. Yikes. I stripped the toe out at a race in CB. Absolutely minimal control and survival skiing. Makes one a better skier though. Also met my husband at a ski race at ABasin.